Advance TRS Move to a New Guildford Office
8th February 2023
Over Christmas 2022 we were delighted to relocate our Guildford office to a newly refurbished office in Artington, just outside of the center of town. These new offices have been customised to our exact specifications and are designed to accommodate our growing Head Office team in a modern and vibrant environment.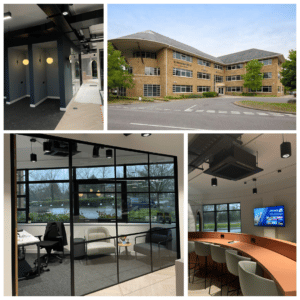 Our new offices include new meeting rooms, a board room, interview rooms, 'pods' for individual video meetings or quiet work in addition to one large open plan sales floor and a bright social break out space and kitchen.
The team welcomed all Advance TRS staff to the new office on 13th January for our January KickOff Conference, where we celebrated success from Q3 and looked forward to what is to come this spring.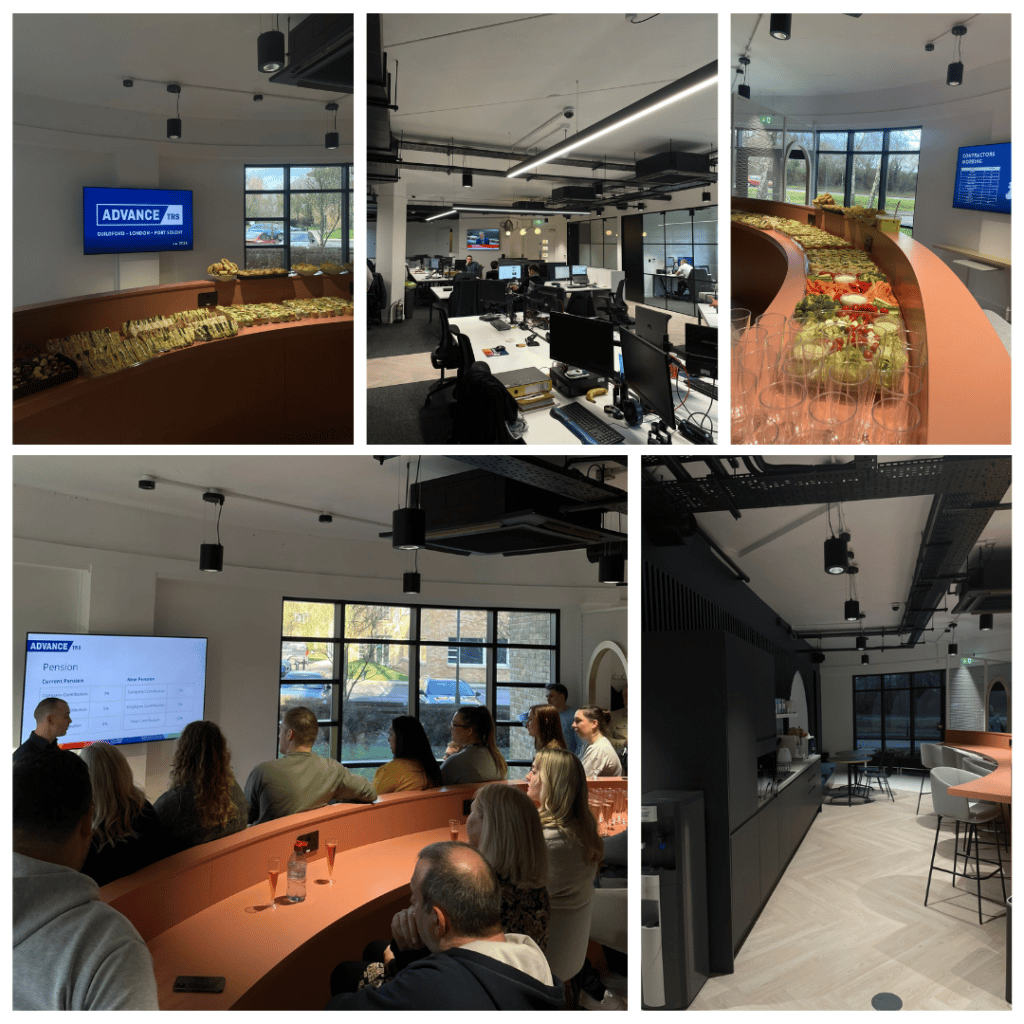 We are delighted to celebrate this huge milestone for the business after such a fantastic year for the company. By relocating our Head Office, we hope this new space will continue to support our growth plans, offering an exciting space for people to join us and work in. By collaborating in a friendly open office, we work together to deliver the best possible service for our customers and have fun whilst we do it.
Join the Team
If you are local to the Guildford area and looking for an opportunity to further a career in sales or learn new skills, we are looking for talented people at all levels to join our business.
Are you driven, hardworking, ambitious, self-motivated, and caring? If so, we may be just the fit for you! These personal qualities together with our core values and company charter form the basis of the Advance TRS DNA we look for in every new recruit.
For a confidential chat, the opportunity to discuss your potential and the possibility of making a career move, or simply exploring the countless options available to you, get in touch with Jess our Talent Acquisition Manager today.