Your go-to recruitment consultancy for your job search.
We pride ourselves on our ability to deliver an exceptional level of customer service and seek to create long-lasting, dependable relationships.
With decades of combined experience, our consultants have accumulated expert knowledge of the specialisms in which they recruit and established strong networks. Having successfully placed hundreds of skilled candidates into major organisations at all levels, Advance TRS are best placed to find you your next role.
We offer an in-depth candidate management process supporting you through interview, remuneration negotiation, resignation, counter-offer and notice period. Our consultants go out of their way to keep you informed throughout every stage of the recruitment process.
My consultant was very easy to talk to and very informative giving me all the information I needed right from the start. Very friendly and approachable for any questions I had and rang me for regular check ups during the first few weeks to make sure I was settled in well.
Candidate
My consultant was extremely professional and helpful in their approach. I was kept informed with clear communication at all stages of the process. They guided me through the successful assignment leading to employment with a Very Reputable Client.
Candidate
I have worked through Advance TRS on a fairly regular basis over the past few years and my consultant has always kept me informed about positions that they have put me forward for, always checks on how I am doing.
Candidate
I liked that my consultant listened carefully to what I was saying and was fully supportive and understanding my situation, in particular due to the fact that I had been with my previous company for almost 20 years, so not easy to leave. They did the extra steps in helping me sending the resignation email, when to send it, and providing moral support in that difficult moment. They left me as well a message to wish me good luck for my first day at the new company just before starting.
Candidate
Using an agency like Advance TRS helped me see that I had transferrable skills I could use across sectors. Their knowledge gave me the confidence in my capabilities when I couldn't see them myself, which was really encouraging.
Candidate
My consultant had great knowledge and knew how to match the CV to the job position. He is professional, knowledgeable and approachable. He asked the right questions at the introductory interview and collected all required information in addition to my CV to communicate to the new employer. He kept me informed during the whole period with regular phone calls to ensure a smooth process from the start, to the interview, the negotiations, signing of the contract and onboarding. I highly recommend Advance TRS for anyone wanting to find a matching job opportunity.
Candidate
I can honestly say the service provided to me is brilliant. My consultant has consistently kept me in the loop with everything and has been a great help for me. Very professional and approachable person who has always gone above and beyond. I would always recommend TRS to any work colleagues and friends.
Candidate
First things first, your CV, is probably the most crucial step in beginning your job search. This is the first impression your potential employers will have of you and with competition rife and other candidates that could stand in your way to securing that perfect career move, the trick is to make you shine out, but how?
Your CV is the first thing your potential new employer will see of you and therefore it needs to make a really good impression. Check out our top CV writing tips, learn how to write a cover letter or register with us today to download free CV templates.
Hot jobs
Stafford, Staffordshire
Job Role: Site EngineerRate: £350 – £400 / day (Permanent also considered)Location: Stafford (Site based) My client is a leading Engineering and Construction company, delivering design-and-build projects with clients in the water sector and beyond, […]

Interview
Top Tips
Interviews are an acquired skill, the more you prepare and practice the better at interviewing you will become. First impressions are hugely important, so good preparation can make all the difference.
As well as a variety of interview guides, our consultants are always on hand to help prepare you for interviews. Prior to attending an interview, we will ensure you have all the necessary background information regarding the company, recruitment process, features and requirements of the role, location, details on remuneration package, prospects and information relating to your interviewer(s). Do not hesitate to contact your consultant should you have any queries.
We are committed to delivering our service in a safe, responsible and legislatively compliant way. We work with our clients and contractors to support them in adhering to all and the latest legislation.
Advance TRS are consistently taking steps in order to reduce the number of accidents and incidents in the workplace and on-site. We do this through regular communication of industry information, HSE updates, company policies and a thorough review of procedures.

Stand Out From the Crowd
Competition is rife; the current job market is flooded with candidates who could stand in your way to securing that perfect next career move, so how do you make sure you come out on top?
If you are starting your job search here are some quick and easy tips to help you on your way to your next role. From updating your CV, to preparing to interviews, how to stand out on job boards and the benefits of working with recruiters, we have all the tips to get get you started.
These help guides can take you through the job-seeking process and help you take the next step in your career.
Register for a free account with Advance TRS to maximise your job search. Sign-up for tailored job alerts that go straight to your inbox and bookmark your favourite jobs to apply for at a later date.
By registering with us you can upload and manage multiple CVs, create job alerts, shortlist your favourite jobs, view your applications and utilise our range of resources. Our candidate dashboard has been designed with you in mind to make your job search as seamless as possible.
Insights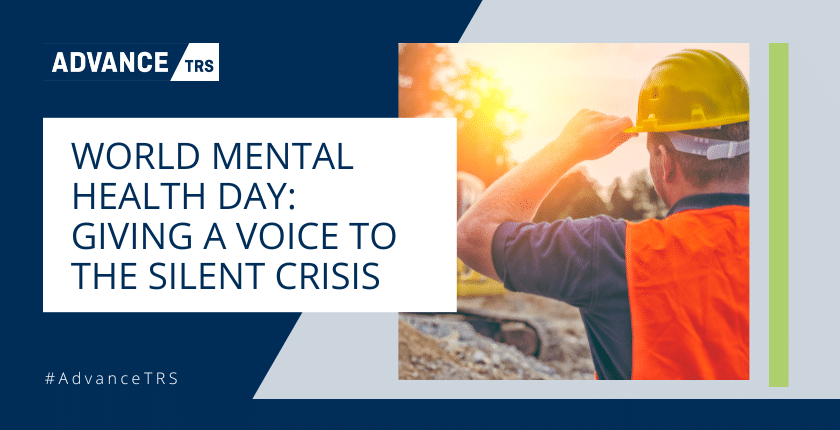 10th October 2023
Mental health is being taken more seriously than ever. But despite the numerous measures, initiatives and charities which have been introduced to support the wellbeing of the nation, there continues to be a silent crisis […]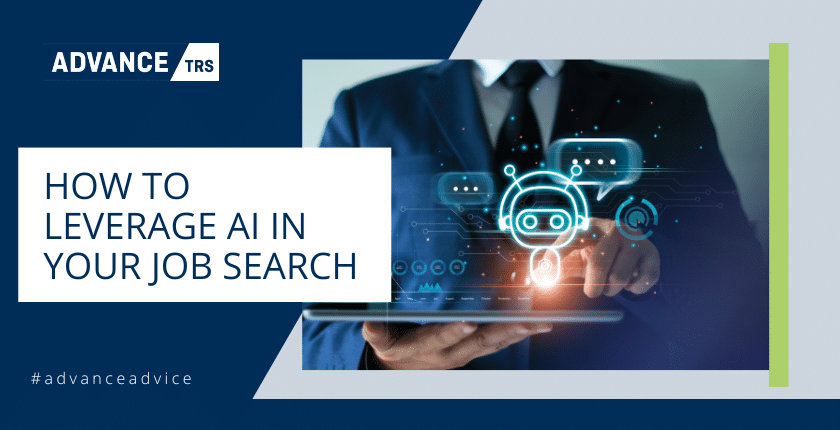 28th September 2023
Almost a year on from the record-breaking launch of OpenAI's ChatGPT, artificial intelligence continues to make headlines across the globe. While AI is far from breaking news, its accelerated development is reshaping the way businesses […]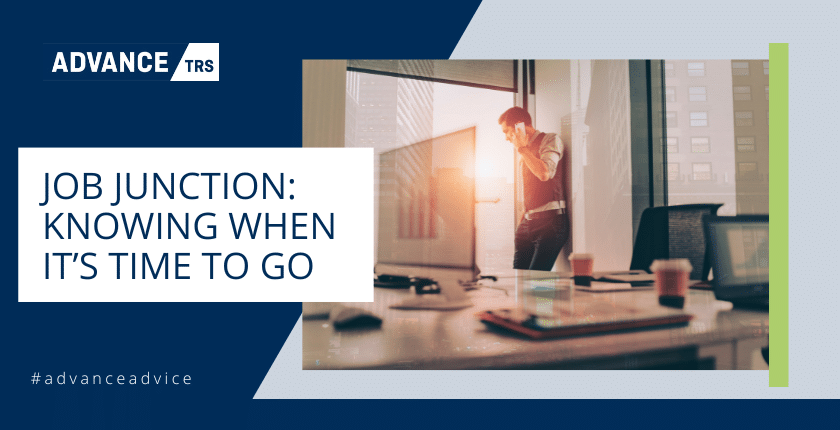 30th August 2023
With the built environment incorporating so many disciplines, skilled technical professionals are always in demand. While that makes for a fast-paced, competitive job market, it means that when the time comes to move on there […]