At Advance TRS we are committed to delivering our service in a safe, responsible and legislatively compliant way.
Encompassing all avenues of employment legislation and business compliance, we maintain strict policies and procedures to maintain our singular dedication to delivering quality and compliant recruitment service. We work with our clients and contractors to support them to adhere to all and the latest safety updates and legislation, and carefully select our supply chain partners to ensure they uphold the same attention to compliance and dedication to delivering a quality service as we do.

HEALTH
& SAFETY
At Advance TRS, health and safety is our number one priority. We are committed to a safety culture in the workplace that drives our actions, our culture and our communication. We are consistently taking steps in order to reduce the number of accidents and incidents in the workplace and on-site through regular communication of industry information, HSE updates, company policies and a thorough review of procedures.
Our compliance procedure incorporates a bespoke database that highlights renewals of qualifications, supplier certificates, and competencies. The continued management of this area of our business is essential when supplying workers to industries where safety is foremost in everyone's daily working lives.
GDPR
Advance TRS is committed to ensuring the privacy and security of all personal data retained. The Advance TRS company structure facilitates transparent and compliant administration of the General Data Protection Regulations (GDPR), this includes assigning responsibilities for Data Protection to a specific individual within the structure of the organisation.
Through the implementation of defined processes and with a strong focus on managing risk, Advance TRS communicate openly with internal and external customers on how their personal data is collected and stored. Advance TRS only process personal data that is essential to business operations or our continued compliance with government and regulatory bodies where we are required us to achieve certain operational, vocational and administrative standards. This may include the need to verify certain competencies or qualifications held by an individual which may be essential for them to be considered by a client.

IR35
IR35 was introduced in 2000 to address concerns relating to individuals who supply their services via an intermediary (such as a Limited Company) instead of as an employee and therefore avoid paying employee income tax and national insurance contributions.
Where an assignment is deemed 'inside' IR35, PAYE deductions must be made from the contractor's pay. Any assignment 'outside' IR35 is classed as a genuine B2B service and is therefore not subject to the same tax treatment as employees. Advance TRS are here to support you through these reforms.
We have partnered with IR35 experts Kingsbridge and Liquid Friday to help our client and contractor communities prepare for the changes in legislation. So, browse our latest IR35 news, read our FAQs or sign up to one of our contractor briefings across the UK.
Check out the latest Advance TRS
Jobs on our job board
You can register with us to get tailored job alerts, quick application and save multiple CVs
Good Work plan
Advances in technology and wider societal trends are changing how, when and where we work. As part of the government's Industrial Strategy, they committed to ensuring the UK labour market remains successful and competitive and ready to embrace the benefits of these changes, including those brought by new employment models.
In the Good Work Plan, the government commits to a wide range of policy and legislative changes to ensure that workers can access fair and decent work, that both employers and workers have the clarity they need to understand their employment relationships, and that the enforcement system is fair and fit for purpose. Advance TRS is committed to conducting our service delivery in line with the government's Good Work Plan.
To understand how this may impact you, get in touch.

EU
WORKERS
Due to freedom of movement within the EU, up to 31 December 2020, citizens from any EU country were able to move to the UK without having to apply for a visa, and start work right away.
With Brexit, this changed from 1 January 2021. Free movement has ended and the UK has adopted a points-based system, much like the one in Australia. For employers, this means that you have to register as a licensed sponsor to hire eligible people from outside the UK.
The new system transforms the way in which employers recruit from outside the UK and means that you now need to obtain a sponsor licence to hire from outside the UK, with the exception of Irish citizens.
Rate your Consultant
Were you particularly impressed with your consultant or is there room for improvement? We take your feedback seriously and are always looking to see how we can improve our service to you.
Advance Advice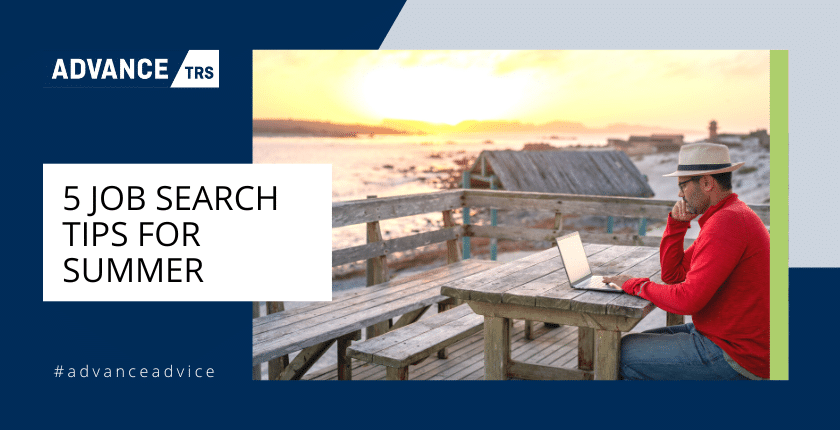 12th May 2023
We are all guilty of reminiscing past summer memories and feeding our intrusive thoughts to simply kick our feet back, doze in the sun and delay our job search as it gets hotter. However, at Advance TRS, we encourage everyone to find that perfect work-to-life balance as the summer period has an impressive influx of […]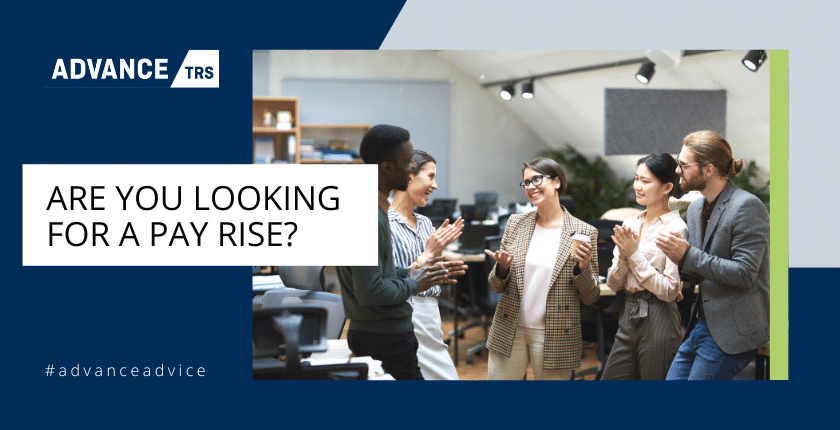 24th March 2023
Periodically, you may find yourself feeling undervalued and looking for a pay rise. Increasing your salary may be as simple as speaking to your employer, but being prepared will always help you to achieve your aims. Here are some things to consider when seeking in increase. Speak to Your Employer: Are you looking for an […]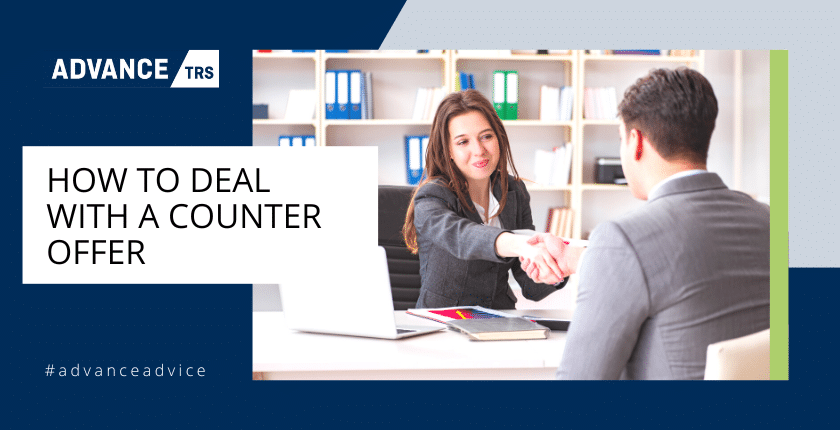 16th March 2023
So, you have been interviewing for a new opportunity and have been offered the job! Hooray! But when you go to hand in your notice they offer you a counter offer to tempt you to stay. How should you handle a counter offer? Stop, Think, and Remember Why You Were Looking for a New Role […]
Contact our
Contractor Care Team
Our dedicated team of compliance, health and safety, finance, payroll and recruitment consultants are here to support you. If you have any questions, contact our customer care team using the form below or call 01483 361061.