Sam Jennings Takes Part in Ride Vietnam Challenge
22nd November 2022
This October, our Director of Client Services & Rail Signalling, Sam Jennings joined the Railway Children team to complete the Ride Vietnam Challenge.
The challenge involved a 450km cycle across 6 days in 30-degree heat… and after 1100 miles of hard training through the year, multiple vaccinations, and a long 13-hour flight, Sam finally arrived with other team members at Da Nang Airport.
"Our friendly local tour guides greeted us just outside the airport, and the first thing we noticed was the instant rush of scorching heat and humidity! It felt like the 40-degree heatwave we had in the UK back in August."
As the team bonded and had their first taste of Vietnamese food and lifestyle, they managed an early night and were well-rested for the days ahead.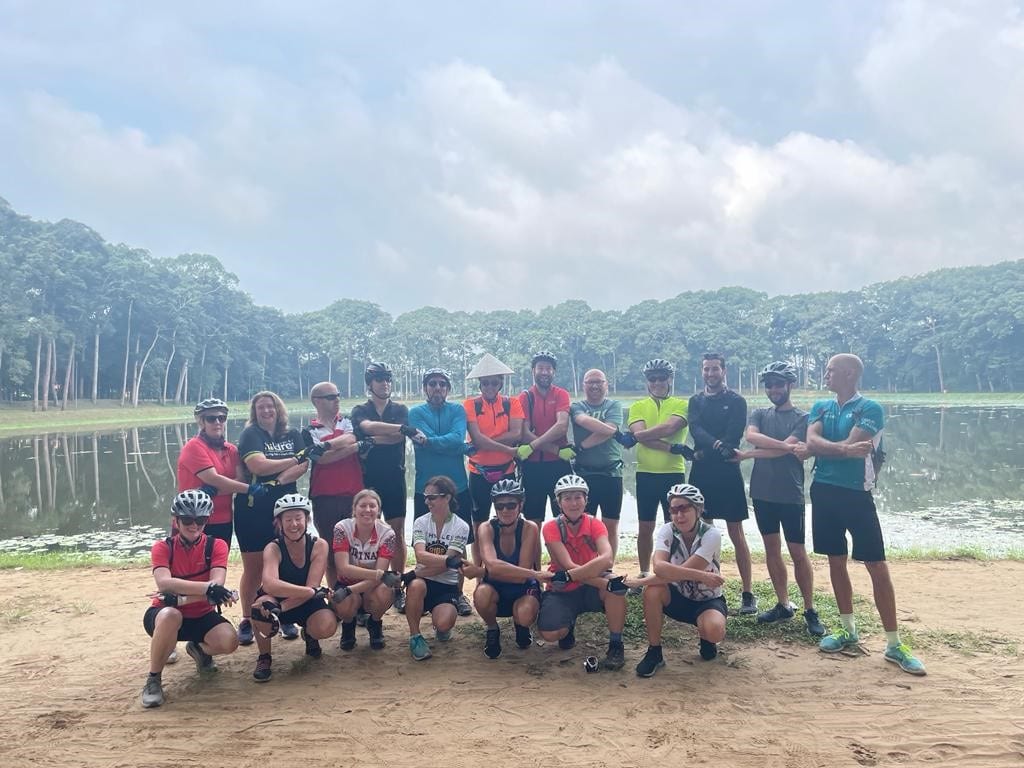 The team began the trip cycling through the beautiful terrain and local villages, which was an incredible insight into the cultural heritage and history of Vietnam. During water and coffee breaks, they were welcomed by many friendly locals, who showed an abundance of high energy and happiness to see foreign faces from around the world!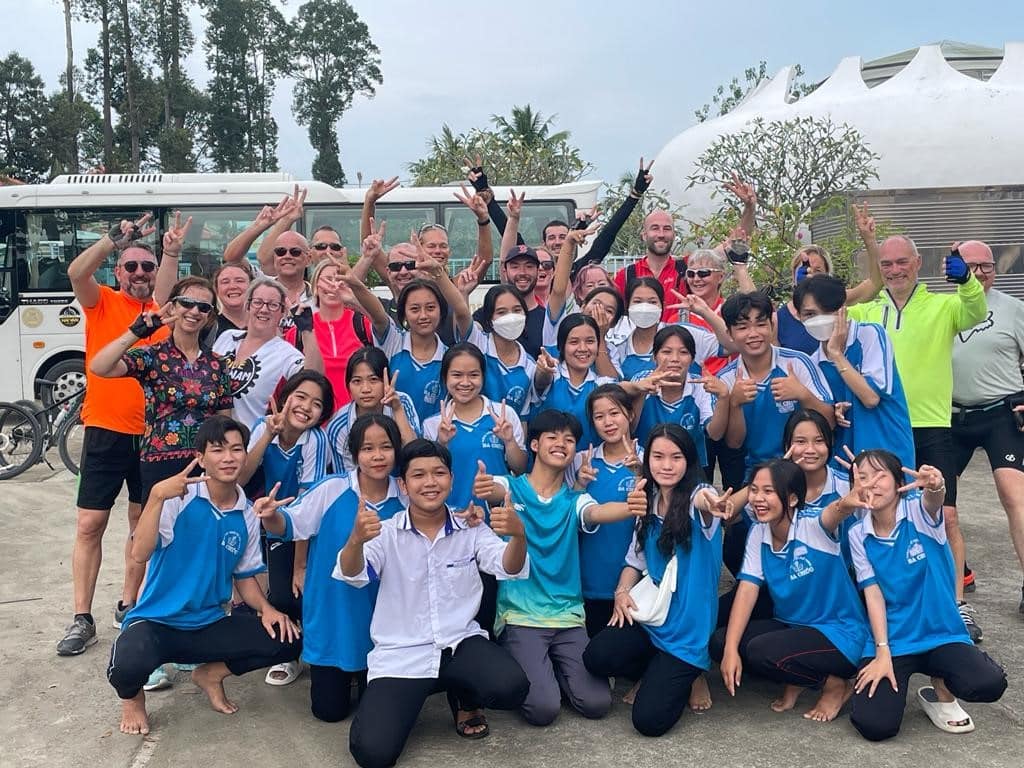 As days went by, the group started to encounter an extreme shift in tropical weather conditions. From dry and bumpy paths to high humidity and torrential rain. Arguably, this proved more favourable for the team as the rain helped keep them cool! The extreme weather was still preferable to the stormy and wintry conditions of training back in the UK…
Despite starting to feel a bit heavy-footed throughout the challenge, they still took the time to learn more about the intriguing and fascinating lifestyle of the Vietnamese. The team loved the distractions from cycling, which involved coconut harvesting, floating markets, overtaking Bison's on the main roads, and even helping the locals push a stuck truck out of the mud!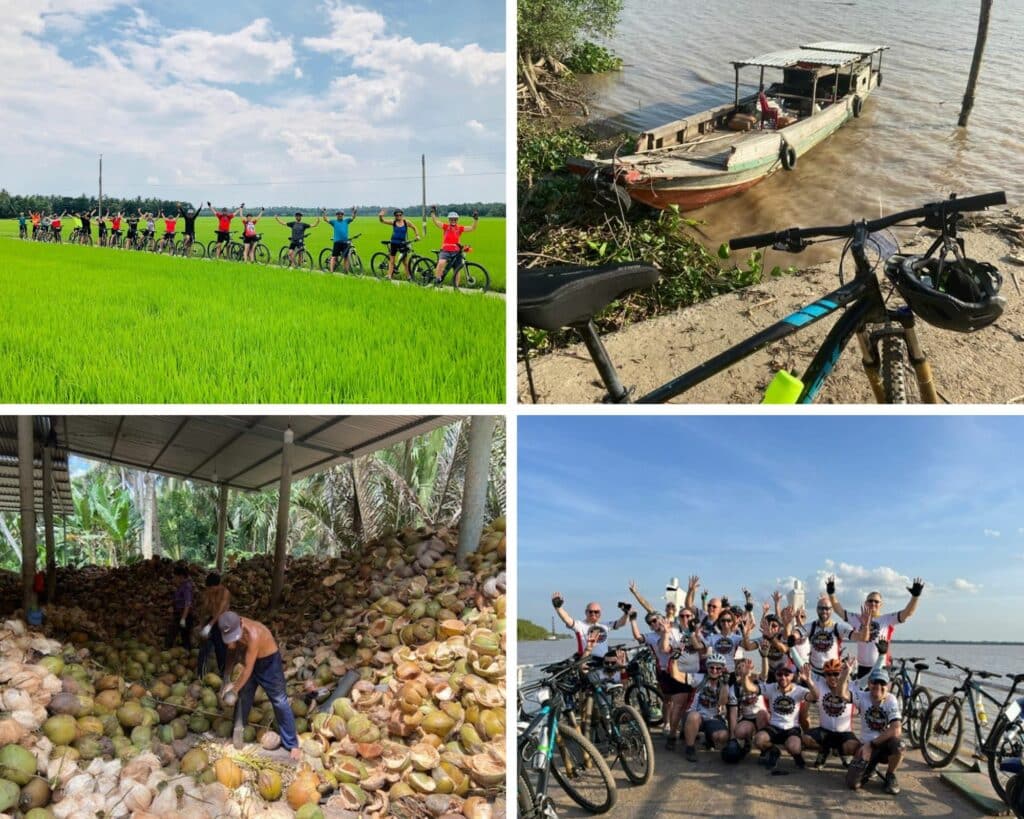 Since returning, Sam and his teammates concluded their journey as "Truly an unforgettable experience and an amazing opportunity to see a new country and keep fit! It was a fantastic way to achieve a once-in-a-lifetime achievement whilst raising awareness for a great cause. It was also truly admiring to hear about the amazing work that Railway Children do."
We would like to thank anyone who donated to reach our end goal of raising £3,500 for charity! Sam couldn't have done it without you!
Please be sure to show support to Sam and the team's efforts in Vietnam by donating to Railway Children.
GIVING BACK
Advance TRS continues to dedicate time to raising money and bringing awareness to great causes. Since Advance TRS was established in 2011, advancing less fortunate people has always been a central motivator for founder Andy Ridout and the Advance TRS team. To date, our staff has raised over £88,000 for charities completing an incredible array of personal challenges to raise money and awareness for those less fortunate. Find out more.
RAILWAY CHILDREN
Advance TRS has been a long-term supporter and partner of Railway Children and the Rail Aid campaign. Railway Children is an international children's charity that funds rescue workers and street teams that seek out vulnerable children living on the streets before potential abusers get to them first. Our staff has completed a number of challenges to raise money and awareness for the charity including Three Peaks By Rail, Three Ironman's, a trek up Kilimanjaro, and to Everest Base Camp. Find out more about how Railway Children support children in need.