The Girls of Advance TRS Take on the Race for Life Pretty Muddy Challenge
1st June 2023
The girls of Advance TRS are taking on this latest challenge, in support of cancer research and race for life, where they will push their limits and conquer a 5K obstacle course in the mud, showing that even though cancer plays dirty, so do we!
On the 23rd of July, catch our team as they embark on the challenge of completing the muddy obstacle course at Stoke Park in Guildford. The course presents them with various obstacles, starting with the A frame, the primary goal is to manoeuvre across the A frame without falling into the mud pit below them. However, this is just the beginning as the girl's progress further into the course, they are challenged to scramble on their belly in the "Go commando" task.
The next obstacle the girls will encounter is the spiders' web, putting to test their flexibility. Following the spiders' web they face the tunnel crawl, a narrow passage where they must crawl on their hands and knees, displaying their physical strengths. After emerging from the tunnel, the girls are greeted with a series of exhilarating obstacles. After all this endurance the end is in sight and the girls will finally head down the mudslide into the final pool of mud.
Our team of runners will climb, crawl, and slide their way to help beat cancer. Fundraising can make a huge difference, we are aiming to raise £600 for taking part in this challenge, please do support our team in reaching their fundraising goal. Taking on this challenge will help support cancer research programmes and provide support for patients as well as their families.
Meet the Race for Life Team:
The team taking on the Race for Life challenge is: Katie Walker, Carolyn Kaye, Eira Burnett, Lauren Hawkins, Chloe Moore, Farina Dahiya, Leanne Soul, Louise Oldham, Michelle Shepherd, and Lily Kaye.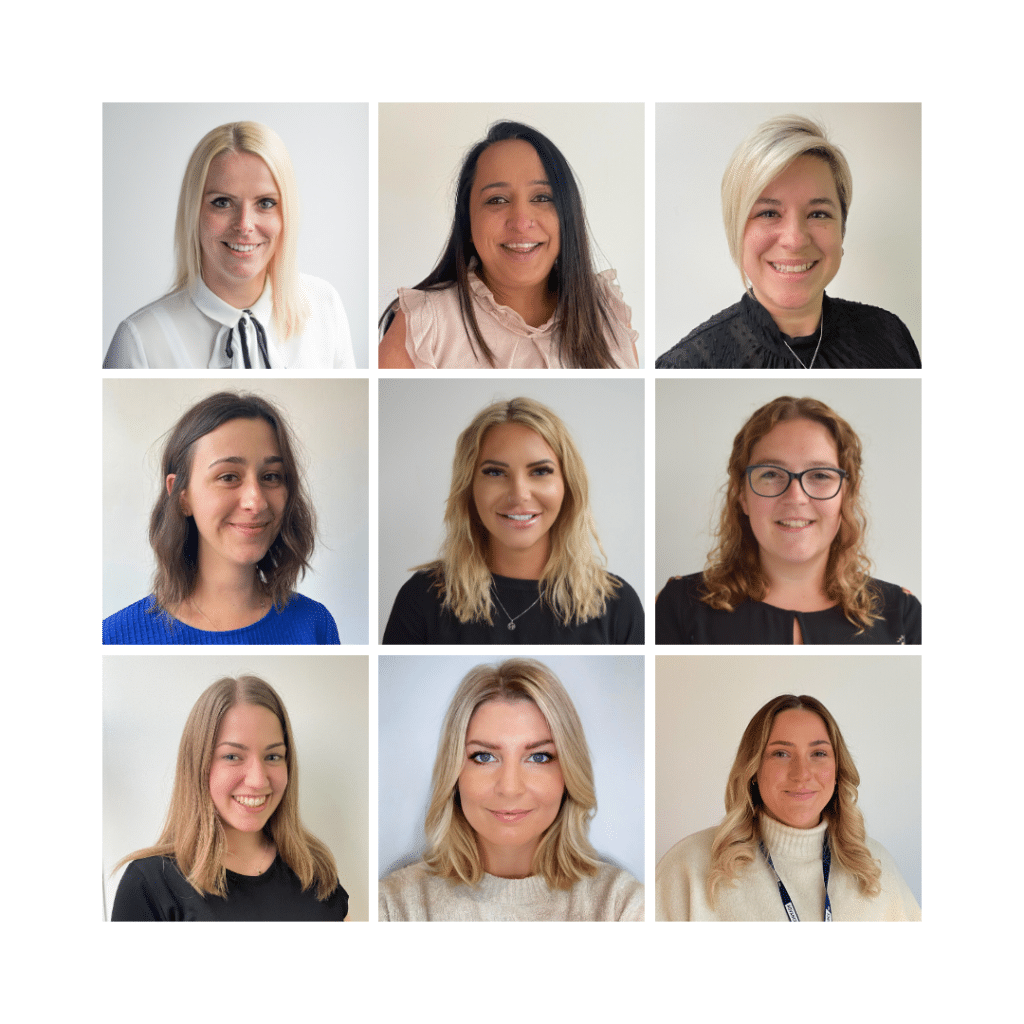 Our employee engagement coordinator, Emilie sat down with some of the team to understand their perspective and expectations of the event.
"What do you most look forward to with this event?"
"I love an obstacle course it is a good laugh! It means a lot to help raise money for this charity as it will help so many new people, who get a diagnosis every day" Lauren Hawkins – Health and safety manager.
"Why was Cancer research chosen?"
"Being able to raise money for Cancer Research is a privilege. To help fund vital research so that hopefully fewer lives are lost and loved ones stay safe is what it is all about" Katie Walker – Compliance and admin manager.
"Why do you want to participate in this Race for Life event?"
"I have been running for many years and done numerous events but haven't done much in the last year and a half due to injury's so when asked to participate in this challenge, there certainly was an element of doubt but I haven't done a muddy event and didn't want to let the Advance girls down, so I was in ! it's all for a great cause and will be fun on the day" Chloe Moore – Accounts manager
We wish our incredible girls the best of luck in their upcoming race and thank the rest of the business for their fundraising efforts to help raise as much money as we can.
Advance TRS has a strong history of taking on challenges and hosting events to raise money for Cancer research and support. In June last year, Advance TRS complete longest day golf challenge in support of Macmillan and upcoming this September we are hosting a Macmillan coffee morning.
Advance TRS are always looking for more people to join the team, find out more about us latest vacancies.