Advance TRS & Alstom
7th April 2022
Since signing a recruitment partnership in early 2020, Advance TRS and Alstom have worked closely together to deliver a planned programme of recruitment to an exciting portfolio of projects across the UK, adapting and evolving in the midst of a global pandemic. Advance TRS was appointed as RPO partners for Alstom's permanent staff recruitment drive of rail signalling management, engineering and installation professionals in York, Derby, Birmingham, London and Bristol, as part of CP6.
Alstom RPO Excellent Candidate Experience
In a recent survey of candidates placed through the Advance TRS / Alstom RPO Partnership, to understand their experience of the recruitment process and the impact of COVID, 100% of survey participants were very satisfied with the service they received from their recruitment consultant.
Over 85% would actively promote the team to a friend or colleague, and 100% of those who have started in their new roles were very satisfied with the onboarding programme. When asked about new safety procedures implemented in the workplace, 100% agreed or strongly agreed with the statement, 'I feel safe at work with the measures my company has put in place'. One candidate commented:
"My consultant keeps me updated on a weekly basis and contacts me 2 times every week to see if there's anything I need. We spent time working together closely to update my CV and this has proved the defining factor in me getting an interview and successfully being given the job."
Register your interest in Alstom opportunities.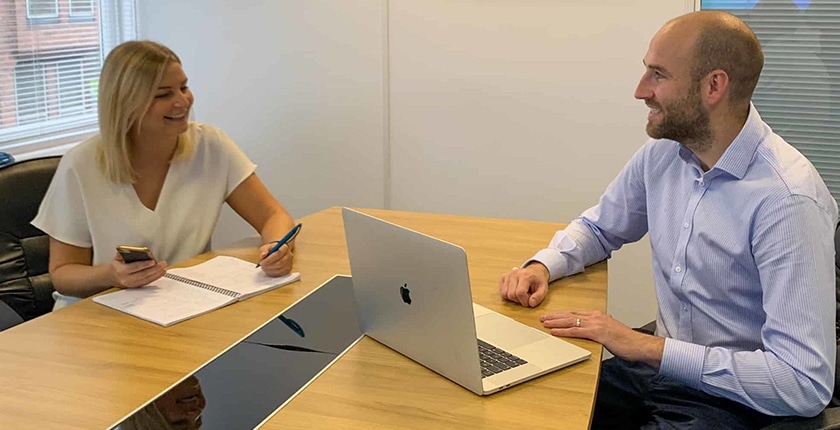 Exciting Opportunities
Advance TRS are currently recruiting on behalf of Alstom for projects across the UK with key areas of focus in York, Derby, Birmingham, London and Bristol. Key skill sets required include: Management PMO, Engineering (Design, Project, System) and Installation & Test – in particular, a key area of focus is Design Verification Engineers, Power Engineers, Product Engineering and Telecoms Engineers.
If you are looking for your next opportunity and are interested in working on major rail infrastructure upgrades for Alstom, Top Employer for Europe 2020, check out the latest roles featured above, or contact the Advance TRS team on 01483 361061.
For other opportunities at Alstom, and more information about what it is like to work there, visit the Alstom Careers page.
View other opportunities at Alstom.
"We are excited to have been chosen to support on this framework and are looking forward to using our in-depth knowledge of the business, projects and existing team to deliver the best service to both Alstom and candidates. Over the past year our teams have worked together closely to adapt and evolve processes and recruitment requirements throughout the pandemic and this close working relationship has been the foundation for continued success throughout."
Agile
Throughout the pandemic this partnership has evolved and flexibly adapted, to accommodate new legislation, safety guidelines and ways of working whilst maintaining strong delivery results. The unprecedented conditions over the past few months meant that the candidate market shifted considerably and so, many processes needed to be re-evaluated and adapted. The Advance TRS team provided strong guidance, working closely with Alstom hiring managers to find what works best for everyone.
Changes included moving to video interviews and virtual meetings whenever possible to ensure everyone's safety while maintaining the face-to-face experience. Another main focus for the partnership has been maintaining a strong chain of communication to ensure expectations are met and commitments delivered upon.
Top tips for video interviews.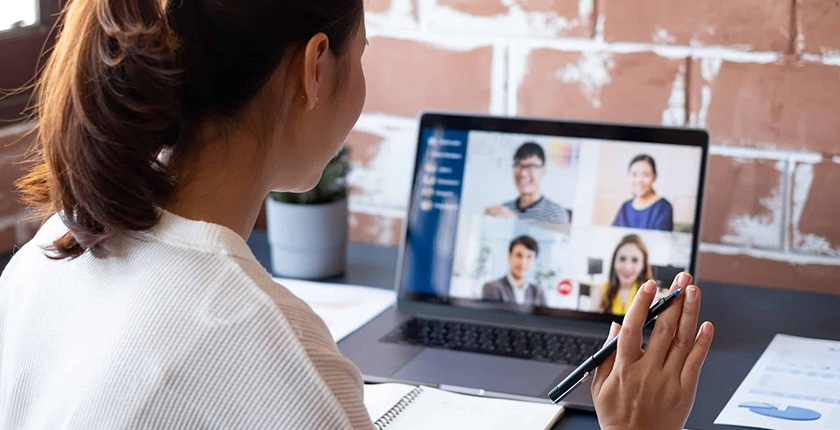 Inclusive Alstom RPO
A key focus for Alstom is to build a diverse and entrepreneurial workforce with inclusivity at its core. Alstom knows that employee empowerment is crucial to its success and continues to strengthen its culture by promoting diversity and entrepreneurial spirit with a fundamental commitment to integrity and high ethical business standards and practices.
This key commitment has been embraced and mirrored by Advance TRS, working together to establish a non-discriminative recruitment process to ensure a diverse candidate pool is available, and promoting opportunities for under-represented communities. At Advance TRS, we believe everyone deserves the same opportunities, and that the diversity of the workforce is an essential part of success. We are committed to supporting clients to build work environments that are free from discrimination and promote equal opportunities for all.