2022 was an action-packed year for Advance TRS Ltd, marked by new office openings, new recruits to the business, and mammoth charity fundraising efforts.
New London Office
Advance TRS announced a new office location in central London, based in the Northern & Shell Building, near Monument was launched in September 2022. This new base is the third office for the recruitment business and marks an exciting chapter in the business's growth.
The new London office will be a permanent office for some of our Rail and Infrastructure recruitment business and provide a base for other members of the team who have meetings in London.
The new office is led by Specialist Consultant in the Rail & Civil Engineering Industry, Craig Outhwaite. Craig focuses on the recruitment of freelance Quantity Surveyors and Commercial professionals across the UK.
"I'm really proud and excited to open and grow a London branch for the company. London excites me, you can't help but feel invigorated heading into the city each morning. The market is really busy and we are now expertly positioned to meet all our clients and candidates as needed"
Shares Craig.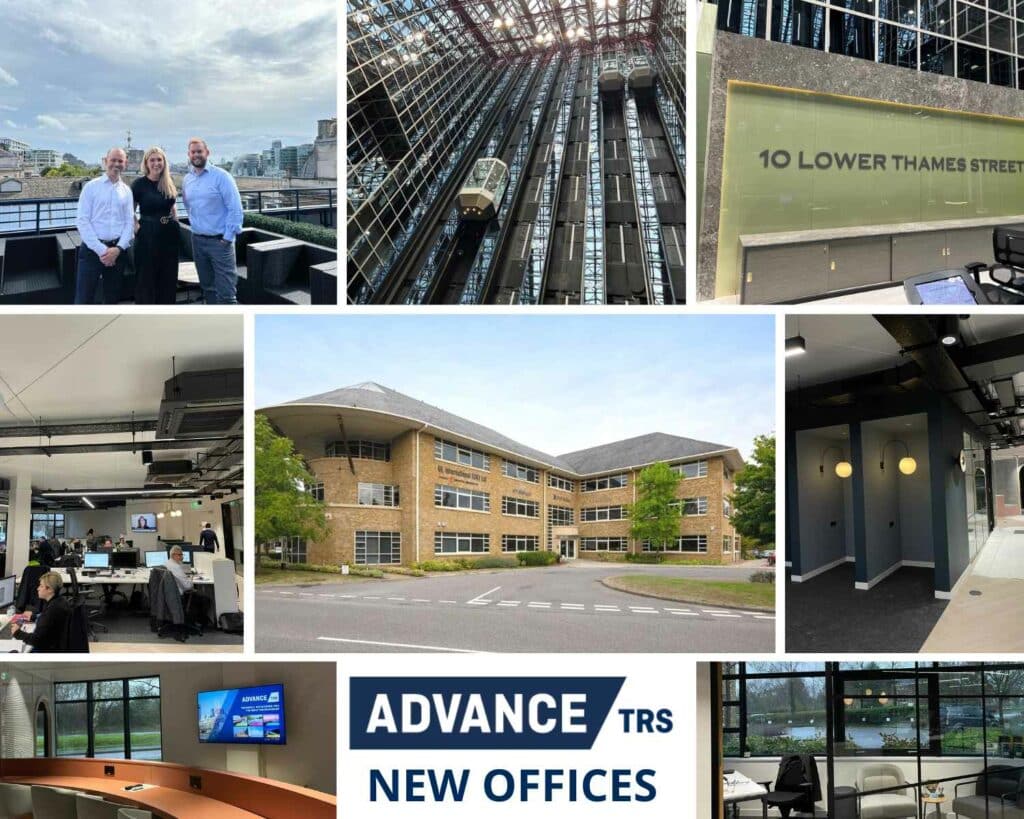 New Guildford Office
Over the Christmas period, we were delighted to relocate our Guildford office to a newly refurbished offices in Artington, just outside of the center of town. These new offices have been customised to our exact specifications.
This new office creates an energising atmosphere for our team to work and thrive in a new space, enabling people to work collaboratively in an open space.
NEW STARTERS 2022
Throughout the year the business has welcomed 11 new starters. In our business services team we have welcomed Harry Payne, Marketing Executive and Farina Dahiya, Payroll Supervisor.
To our Guildford-based sales teams, we have welcomed Emily Peek, Chris Spurdle, Sam Riley, Mike Butler and Eira Burnett to our rail and client services teams. Adding to our London office, Victoria Bartram joined in September and Sissy Todd joined in January 2023.
Our Port Solent office also welcomed Calum French, Charlie Knight and Hannah Coton into their buildings, infrastructure and water teams.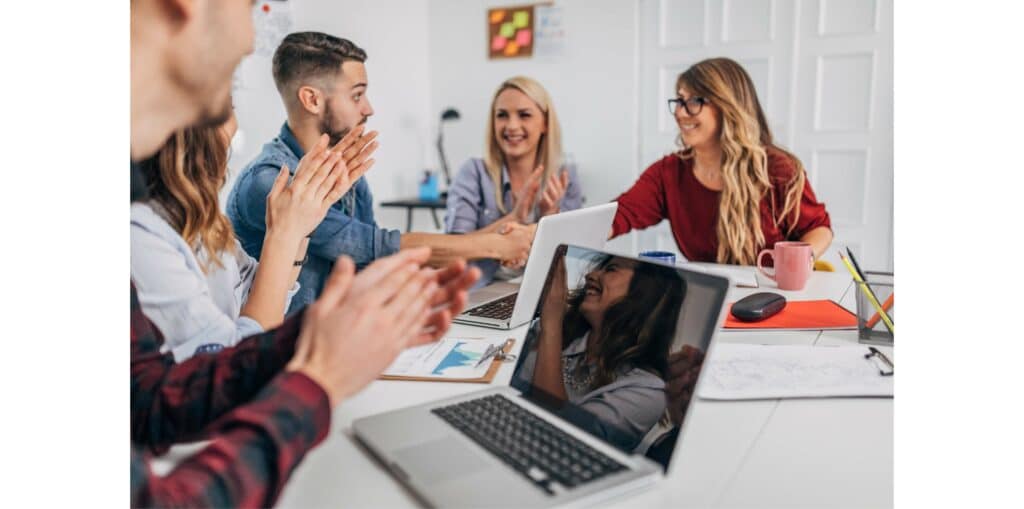 "We are so pleased to have attracted such diverse talent this year, expanding our teams throughout the business. This will really support our business growth plans for the next few years and give lots of opportunities for personal and team development."
Andy Ridout, Group Managing Director, Advance TRS
Charity Fundraising
Longest Day Golf Challenge
Charity fundraising and golf really shaped the summer of 2022, firstly seven of our avid golfers took on the Longest Day Golf Challenge to raise vital funds for Macmillan Cancer Support. They raised a total of £1,175! The team made up of our Rail consultants included Jake Rodger, Andy Ridout, Craig Outhwaite, Josh Hill, Sam Blair, Mick Schruyers and Chris Spurdle.
They completed 4 rounds of golf, 72 holes, in 31-degree heat, taking a total of 16 hours and walking over21 miles!
Business Development Director Mick shared some thoughts from the day:
"The day was great, it was a real team effort. It was certainly a hard day but hearing a number of people at the club cheering us on during the day helped get us through. We even had a lady who thought we were crazy and was leaving the course after 9 holes as it was too hot. We told her what we were doing, and she waited for us to return and donated £20 towards the day. It was a real good, spirited team event and still managed to recognise good shots even on the last 18 holes."
Advance TRS Rail Aid Golf Day
The annual Advance TRS Golf Day for Rail Aid returned to The Belfry in Birmingham for the second year running on Thursday the 29th of September.
After a great day of golf, we enjoyed a 3-course dinner, a presentation from Dave Ellis at Railway Children, and then were joined by guest speaker Kriss Akabusi. Kriss rose to fame on the athletics track. His greatest individual triumph was winning the gold medal in the 1990 European Championships, and he is now a motivational speaker and TV personality.
We then completed the evening with a much-anticipated finale involving Golf Awards, Prize Giving, and a Charity Auction.
Last year, Advance TRS raised a staggering £20,000 for Rail Aid, which they were very keen to beat and overcome for their return in 2022. With outstanding prizes to win, complimented by a wide selection of amazing experiences in a charity auction, we overcame expectations and raised a magnificent £23,395 for a great cause in Rail Aid.
Railway Children Ride to Vietnam Challenge
Capping off the years fundraising, our Director of Client Services & Rail Signalling, Sam Jennings joined the Railway Children team to complete the Ride Vietnam Challenge.
Since returning, Sam and his teammates concluded their journey as "Truly an unforgettable experience and an amazing opportunity to see a new country and keep fit! It was a fantastic way to achieve a once-in-a-lifetime achievement whilst raising awareness for a great cause. It was also truly admiring to hear about the amazing work that Railway Children do."
We would like to thank anyone who donated to reach our end goal of raising £3,500 for charity! Sam couldn't have done it without you!
Subsequently our Rail & Client Director Sam Jennings has been nominated for the RailStaff charity award! Due to his brilliant work throughout the year, he went that extra mile to raise awareness and has been a vital part of raising over an amazing £85,000 for Charity at Advance TRS.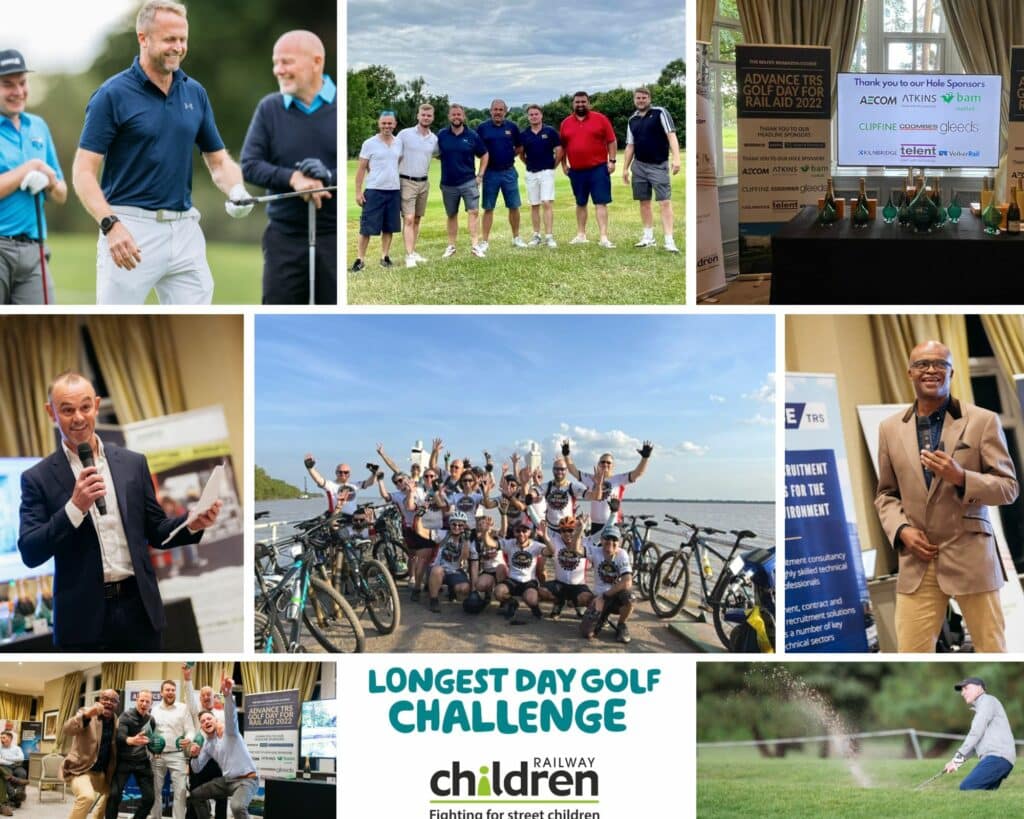 Join the Team
If you are looking for an opportunity to further a career in sales or learn new skills, we are looking for talented people at all levels to join our business.
Are you driven, hardworking, ambitious, self-motivated and caring? If so, we may be just the fit for you! These personal qualities together with our core values and company charter form the basis of the Advance TRS DNA we look for in every new recruit.
For a confidential chat, the opportunity to discuss your potential and the possibility of making a career move, or simply exploring the countless options available to you, get in touch with Jess our Talent Acquisition Manager today.