In a night filled with anticipation and excitement. Advance TRS proudly accepted the silver award for Business of the Year (Less than 50 Employees). This achievement is a testament to the hard work, dedication, and innovation that defines our company. It was an exceptional evening celebrating the achievements alongside fellow nominees.
In 12 years, Advance TRS has grown from a vision to a successful story of continued growth and commitment to excellence. Our path is defined by fostering a workplace culture centered on values such as quality, integrity, loyalty, honesty, and commitment. We have achieved our growth and success by having a consultative approach with our clients and building relationships based on trust and respect.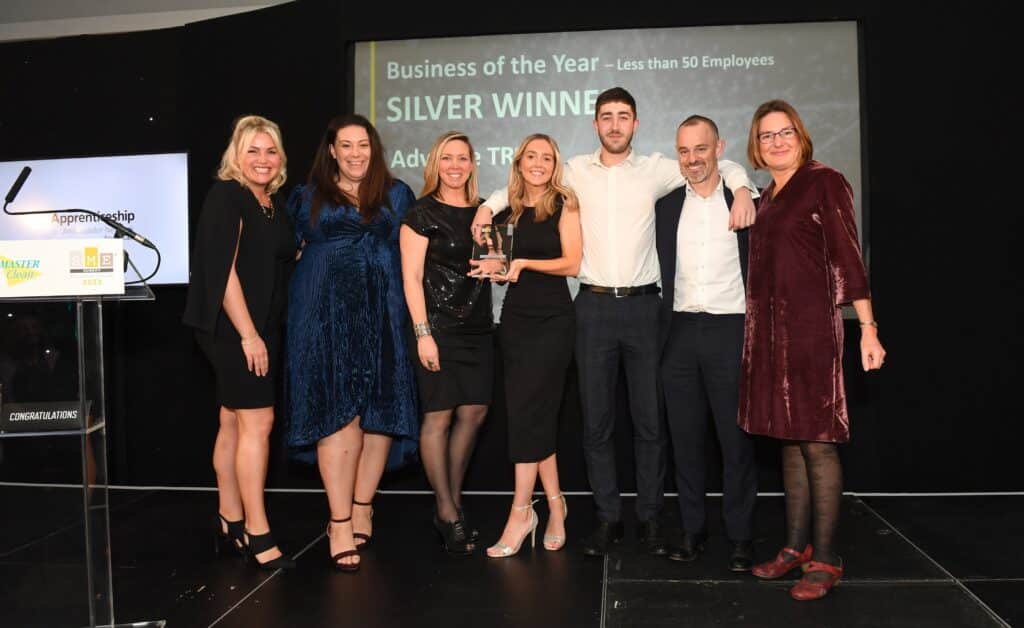 At Advance TRS, we are always on the lookout for individuals who align with our values to join our dynamic team. Our consultants undergo comprehensive training, and bring extensive expertise to the table, excelling in the management of both contract workers and permanent recruitment solutions.
We offer enticing companywide incentives to attract and retain top-tier talent. Our staff benefits and rewards package includes uncapped commission, pension scheme, and life assurance. Our sales team enjoys numerous opportunities to earn additional bonuses. Whereas our Business Services department offers various avenues for rewarding the consistent hard work of its members.
Additionally, we provide access to perks and discounts through Perk Box, offering an array of advantages such as free coffee and discounts at both high street and online shops and restaurants. Celebrating success is the foundation of our culture. We host company-wide activities and celebratory drinks to mark the achievements of targets and milestones. Check out our Work For Us page.
The Results
Congratulations to everyone involved, you can view the full list of winners here 
Join Us
Do you aspire to be part of a team that highly values its employees, placing them at the core of everything we do? Check out what job opportunities are open to you here.
Check out our 2023 Charity Recap blog here